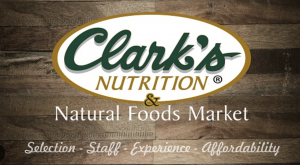 Selection, staff, experience, and affordability, has guided Clarks for the last 50 years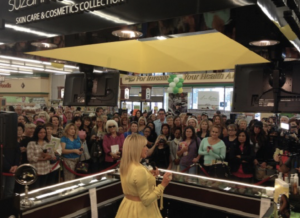 TV Icon, entrepreneur and author, Suzanne Somers joined the Clarks family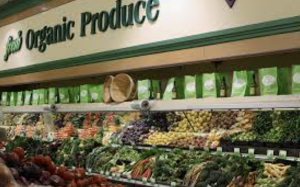 Clarks carries organic produce
How can a family owned natural foods store thrive for 50 years? Ask Clark's Nutrition.
RIVERSIDE, CA, USA, January 10, 2023 /EINPresswire.com/ — Since 1972 Clark's Nutrition, a Southern California chain of natural foods stores, has been helping their customers live a better life. As Clark's slogan says, "live better…we can help." What is Clark's Nutrition? Imagine if Trader Joes, Whole Foods, and Nutrishop had a baby. The Clark's story is unique.
How has this small four store chain been able to last and thrive for the last 50 years? For one thing, Clarks has one of the largest selections of supplements in the country as well as a great selection of organic produce and full grocery offerings. However, what makes Clarks different from their competition is how knowledgeable their staff is when it comes to nutrition. This is because they spend a great deal of time and energy educating their staff. Clarks has a 5-level training program that takes about 2 ½ years for their staff to complete. Customers know that when they ask questions to the Nutritional Consultants at Clarks, they will get some straight and informed answers. No one is on commission which helps to ease the customers inquiries. Clark's Director of Education, Starkie Sowers, writes and teaches staff the various nutritional principles and has been with Clarks for over 40 years.
Another distinguishing feature about Clarks is that is family owned and operated. With four generations working and building the business, Clarks delivers their promise to 'live better' with a personal family touch. Customers know that when they make a purchase at Clarks, they are not spending their hard-earned dollars to line the pockets of another corporation. They see the family members in the store and know them by name. They know that shopping at Clarks means they are supporting a local business that also reinvests in their community. Clarks hosts and participates in multiple health fairs, supports local non-profits, and is highly visible in Southern California.
In 2013, the desert store brought an unexpected partnership. Actress Suzanne Somers, a long-time customer, approached Clarks to be the exclusive retail partner for her certified organic natural skin care and cosmetics collection. Suzanne was a great addition to the Clark's family. Clarks decided to build an upscale cosmetics kiosk in each of their locations. It would be the first of its kind in the country and would further establish Clark's as a true pioneer in the natural foods industry.
It's quite an accomplishment to be at the forefront of your industry for 50 years, but Clarks has found the right combination of products, staff, training, and customer service to help them look ahead at the next 50 years with anticipation and excitement as they daily help their customers to invest in their own health.
The next time you are in Southern California, make sure to stop into a Clarks location. You will be glad you did and like thousands of customers before you, they will help to educate and inspire each customer they meet.
mike barnett
Clark's Nutrition & Natural Foods Market
+1 951-321-1960
email us here
Visit us on social media:
Facebook
Instagram
YouTube